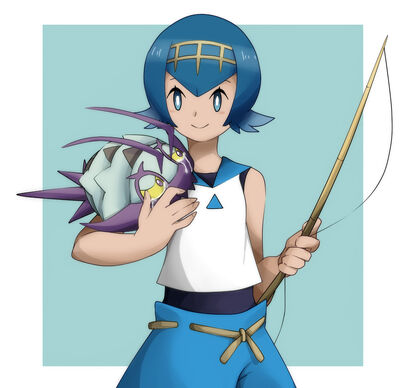 "My big sister is so cool! And she has a really cool position! But I'm a Trial Captain in Alola...and I'm not even Alolan!"
-Lana to Mallow & Danika
Trial Captain Lana Middleton is a recurring character in Dating A Team Magma Girl. She is the younger sister of Serena Middleton and an Alolan trial captain. She will be voiced by Kassandra Scott.