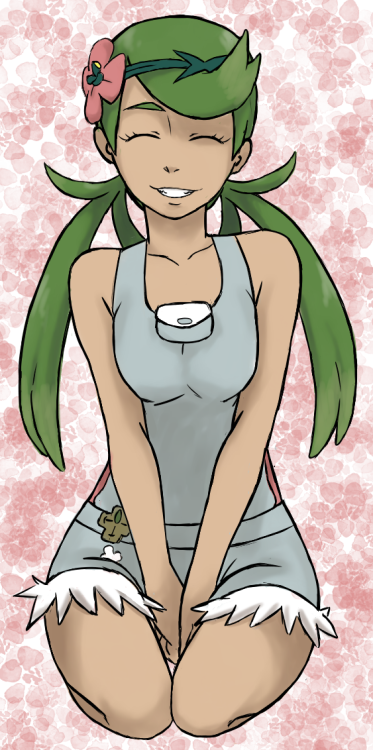 "Oh, my! Team Magma, I can't express my thanks for taking care of my beloved little sister, even in the face of impending danger. For this, please accept what only an Alolan Trial Captain can offer."
-Mallow to Team Magma
Trial Captain Mallow Wilson is a reccuring character in Dating A Team Magma Girl. She is the 19 year old encouraging and loving older sister and guardian to young Danika Wilson. She is also an Alolan Trial Captain, a position she took on to provide for her younger sister. She will be voiced by Aliana Akebi.