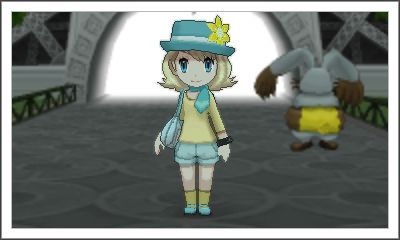 "Fear Landscapes...are the founding point of Team Magma!"
-Yael to the new initiates
Yael Cohen is a supporting character in Dating A Team Magma Girl. She is a Fear Landscape Technician whose job is to assess the new initiates capabilities, torture other team members and punish members who betray their organization. She is voiced by Carmen Electrika.
Appearance
Yael has turquoise eyes & extremely pale blonde hair.She wears sky blue shorts, chick yellow legwarmers, sky blue runners, a cream colored boatneck top, a turquoise scarf & a royal blue fedora, complete with a checkered handbag.
Official Bio
"With Yael around, there's no betraying Team Magma. New initiates, broken team members & invaders from opposing teams meet a shocking trial in her Fear Landscapes. Facing your fears head on is a fitting punishment for betraying your team!"